Westlife - Seasons In The Sun
The long hiatus between posts has been solely due to the fact that whenever I looked at the next song in the queue and remembered it was "Seasons In The Sun", I suddenly had Many Other Important Duties that required immediate attention.
We had joy.
We had fun.
We had seasons in the sun.
Doesn't it just sound like a nursery rhyme? One. Syll. A. Ble. Per. Note. Presumably there was an intent of melancholy and regret in the original, written from the perspective of a dying man. Apparently in the French version the dude is sarcastically saying cheerio to his wife, who had been cheating on him. This totally makes sense as a "ha-ha fuck you, everyone thinks I'm singing a simple happy song but ACTUALLY you and I know the TRUTH". But there's no such subtlety in the English lyrics to offset the schmaltz. That chord progression is straight out of Learn To Play Keyboard Book 1: C, F, G, C a pattern so familiar to me that I even managed to work that out in my head without looking it up. It's the most basic thing you can do on the piano. Even bloody "Jingle Bells" has a seventh in it. In short, Westlife will have to pull out something special to make this enjoyable for me. Let's see what they can come up with.
Surprise! It's the Titanic-style Irish flute and the Disney tinkling that we've come to know and 'love' as signifiers of Impending Westlife.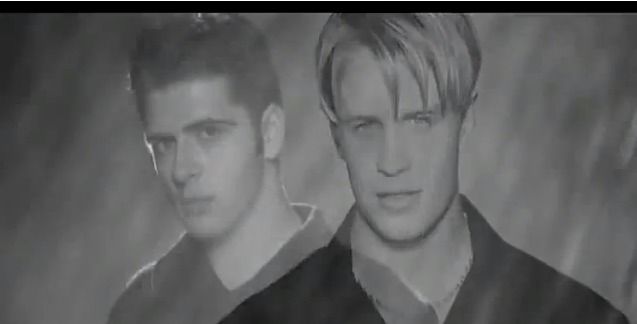 Black and white + hosepipe rain = Srs bsns
Kian and Curtains McFadden start us off, giving the impression that rather than shuffling off this mortal coil they're just heading off to university, safe in the knowledge that they and their schoolchums will be reunited in the Wetherspoons on Christmas Eve, sharing made-up anecdotes about all the h0tt girls they've definitely actually shagged while they've been away. Curtains almost seems to be using it as a chat up line. "Guess what, I only have 24 hours left to live. Wanna fuck?"
A very quick chorus follows, with a hand gesture rating of 2.5 out of 5.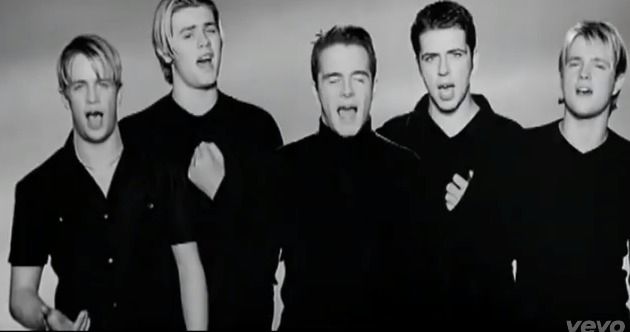 If only they'd realised they could use BOTH hands
Lead Westlife then takes the reins in a fetching black polo neck ("I was the black polo necked sheep of the family"). Very French! All he needs is a beret and a pipe to complete the look. Thinking about it, I think the director missed a trick with this video. Where are the autumn leaves/snowmen/daffodils/deckchairs? You could have at least had the boys in four different coloured outfits. I suppose the budget went on the fairy lights for other half of the double-A side.
Anyway, I have to admit it: Lead Westlife's hint of remorse at "too much wine and too much song" is quite convincing and well sung. Mark, on the other hand, looks like he's Concentrating Very Hard on not fucking up the line. You can just about see the jutter as he desperately tries to wring out some emotion that's just not there.
As well as a key change (take one drink!), our next chorus has a synth line very reminiscent of incidental music from Holly-Valance-era Neighbours (someone has just discovered an engagement ring in a desk drawer and wrongly assumes it's for them). Meanwhile, most of the 'Loife are being rotated on an unseen lazy susan. This constant whirling movement combined with the key change gives a new 'descent into madness' spin ('spin'! Geddit?) on the deathbed theme. Will Westlife will write you out of their will unless you listen to the remainder of the song? Hand gesture rating: 4 out of 5.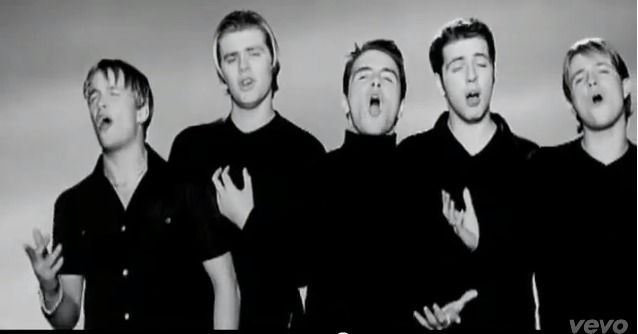 Mark letting the side down at the back there
FINALLY 5th Westlife gets more than one line to himself. It's only taken, what, five singles? He truly is the Posh Spice of the group. Heard in isolation, his voice is neutral, clear and quite pleasant. However something tells me he's not 100% committed to sparkle motion: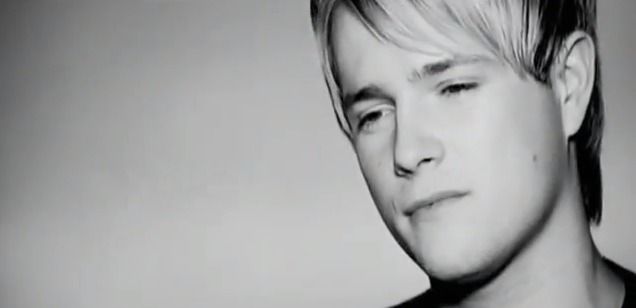 Taking the hobbits to Isengard
Dont worry, 5th Westlife. Eventually you will go into the west and remain Galadriel, but before then there's ANOTHER key change. The Irish flute is twiddling for dear life, the strings are emoting as much as they can, but what about those all important hand gestures?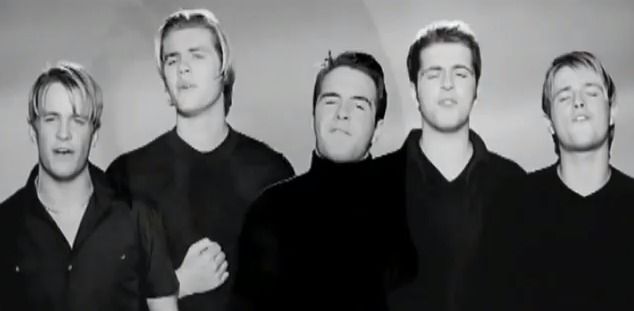 Putting the 'F' into 'Fun'
Oh dear.
So in conclusion, even the boys realise this is still a terrible song and no amount of confirming/denying can save it. In context though, I think Lead Westlife's decent performance nudges it above Nirvana's half-assed attempt (and I like Nirvana a great deal). But it's nowhere near as good as its fellow Christmas #1 "I Have A Dream".